Je suis publiée dans deux livre de graphisme et d'illustration
du fameux éditeur DGV- Die Gestalten Verlag.
I'm published in 2 gorgeous graphism and illustration books
from famous DGV- Die Gestalten Verlag - publisher.

Hair'em Scare'em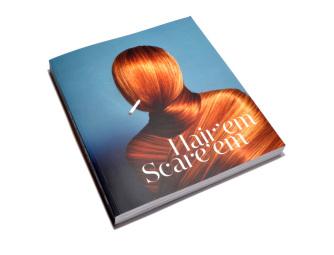 Hair'em Scare'em presents an extraordinary exploration through the fascinating beauty and inventive possibilities of hair as a medium for artistic expression in contemporary art and design. The book documents this palpable trend into a visual sourcebook that presents a captivating collection of hairy works in graphic design, photography, illustration and art as well as interior design, fashion and jewelry design. The extraordinary works featured in this book are the best indication of trends in hair outside the mainstream.
Illusive 3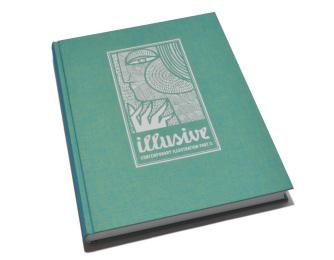 Illusive. Contemporary Illustration Part 3 follows in the footsteps of the bestselling Illusive and Illusive 2 books and continues to document the flourishing discipline of contemporary illustration. This definitive reference and veritable guide to the best in illustration today, presents an unparalleled collection of work showcasing nearly 200 world-class illustrators and new emerging talents scouted from around the globe. The book addresses the inexhaustible possibilities of styles and techniques that are practiced today through the broad range of examples featured that span from fashion illustration to the current flirtation with figurative painting, material application as well as deconstruction and collage.