Hi darlings !
You can't imagine how busy i am creating new pieces these days for my next book, and as i have to keep some exclusivity i have to hold on not showing too much to your eyes ! But this time i can show more :)
Lately Galerie Maghen invited me to participate to their next collective exhibition, the Book Show. More info here and see the other artists participations, awesome!!! http://the-book-show.blogspot.ca/
I chose L.Frank Baum's "The Wonderful Wizard of Oz", as this was part of my childhood and imagination, and what to say about the movie starring the lovely Judy Garland !
What if Dorothy never came back from Oz? Maybe she'd grown up and become a lady...so she needed new ruby shoes !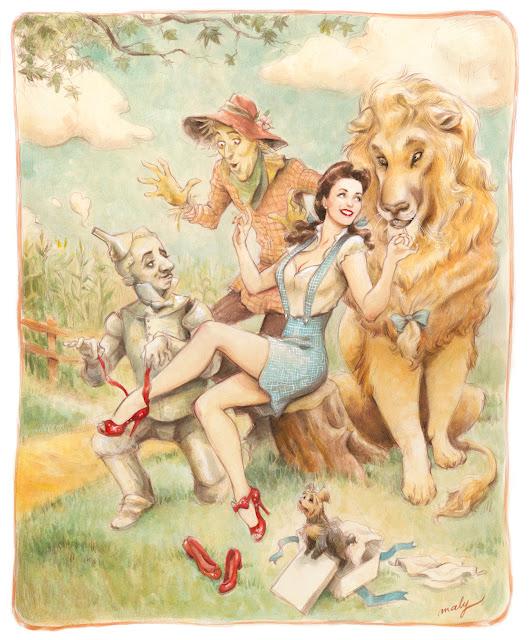 I loved drawing those characters, the Tin Woodman, the Scarecrow and the "king of the forrest" Lion, and of course, a grown-up Dorothy !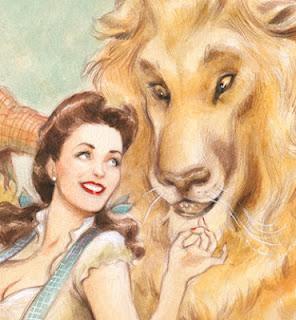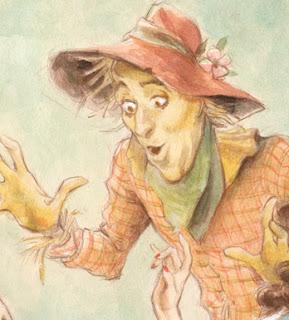 Maybe some specialists would have noticed the resemblance between the 40s hollywood actor William Powell and the Tin Man (or woodman), just a fantasy of my sick private-joking mind, as The "Thin Man" is the actor's most famous film...*wink*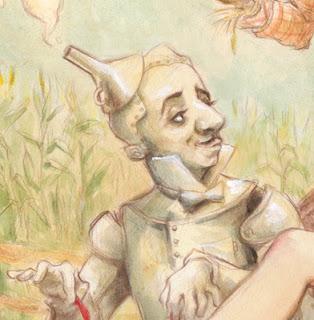 Hope you'll like it and go see it at the exhibition, beginning on 6th july !